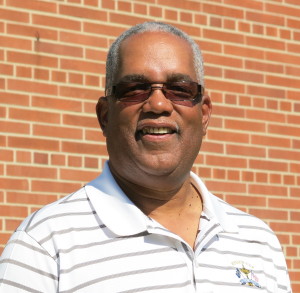 We are excited to welcome Pastor Jonathan Combs and his wife Deborah to our ministerial team! Pastor Jonathan's first Sunday in the pulpit at Brightmoor was on July 12, at the 11:00 a.m. worship service.  Pastor Jonathan will be retiring from Ford in November, and in December will begin his appointment at Garden City UMC.  He will split time between Brightmoor and Garden City.
Pastor Combs brings many gifts and graces of ministry to share with our congregations, including his passion to make disciples for Jesus Christ and his vision to serve a diverse multi-ethnic, multi-cultural congregation which will grow with the times we live in, while loving and nurturing all people regardless of race, social status, or sexual orientation . . . truly loving all in the Christian faith. He is a spiritual man who loves teaching, preaching, and living the Gospel of Jesus Christ.
Pastor Jon is married to Deborah and they have two young adult children, Jon and Shelby.
We are grateful to God for being with all of us in this time of transition and we trust that He will continue to lead us into His kingdom.